Briney Little Pleasures
Join our newsletter & get updates on events near you!
We are always at events handing out samples.
Keep posted on where we'll be next,
and receive some awesome offers.
Vancouver Island Pickles with Panache
Barrelhouse Brine is reviving a slow food revolution of pickled pleasures. We hand-pack our limited batches of Fresh Pickles, Crock-Cured Half Sours and Beer Brine infusion's that offer BIG, Bright and Bold flavours.
All our " Seriously Seasonal" vegetables and herbs are grown for us right here on Vancouver Island from local farming partners in Errington, Nanoose Bay and Nanaimo following basic organic practices that exclude harmful sprays and chemical pesticides.  Starting in mid June right through to late December. We harvest locally in the morning and pack that same day using the tried-and-true water bath canning method to lock in all the flavours of the season.
"Often in the rush to make something cheaper you overlook why it was made the painstaking way in the first place."  Michael Pollan
Local Grown. Local Made. Local Owned. 
The Pickle Baron.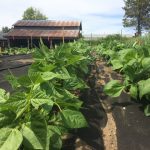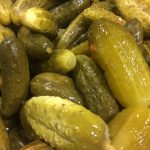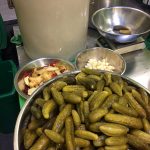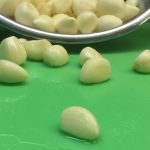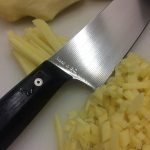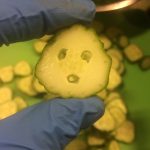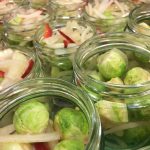 recipes
Sweet, Sour, Salty and Spicy – We've put together some tasty ideas to serve up